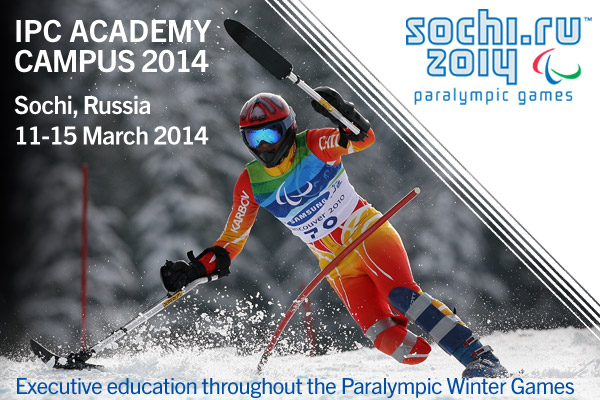 Image: Rob Prezioso
Four night programme package within the Olympic Park precinct
The IPC Academy Campus is an unique set of education programmes run throughout each edition of the Paralympic Games. Tailored to the specific requirements of future event organisers, governments, providers to the industry and others both throughout the Paralympic Movement and more widely the events industry, the Campus aims to enhance and improve the capability and capacity of those involved with the event.

The 2014 Campus is split into two distinct programmes:
Games Experience Programme
The Games Experience Programme looks at the strategy behind organizational factors that are directly related to the Games, such as marketing, key cost drivers for Games delivery and legacy.
Observers' Programme
The Observers' Programme looks at the planning and operations behind hosting a world-class sporting event.